Nox Anabel
Everyone wants to look their best on their wedding day, and for that, you need the right dress and makeup. With thousands of designs available in these dresses, it is difficult to choose the best one. Need some ideas? We'll guide you in the best possible way. Talking about the latest trends, Nox Anabel bridal dresses have emerged as a popular brand among brides, with a wide collection of dresses available to suit every body type.
Now, let's have a look at a few tips which will help you find the best dress for your wedding.
A-line
These dresses are a classic choice for the brides. They look elegant and are perfect for your big day. The best part about these dresses is they look good on all body types. You can choose options like – gowns with embellishments such as – sequins, glittering beads, rhinestone accents. Moreover, choose the right kind of neckline like – V-neck, sweetheart neck, with a keyhole, or zipper back. You can easily get these style at Nox Anabel bridal collection.
Trumpet Dresses
The second trend which is popular this season is the trumpet style wedding dresses. The style gives you sophisticated and stunning look. These days, the popular style in these dresses is a strapless gown with little embellishments all over. Give them a try, you'll surely love them! Trumpet dresses will surely give you a royal look.
Mermaid Dresses
Another popular style is the mermaid dresses. Wearing a mermaid dress with beaded lace and cascades in layers at a bottom will surely give you a jaw-dropping look at your wedding. Brands like – Nox Anabel wedding gowns have a wide range of options to choose from.
Two-piece long gowns
This season, two-piece long gowns are the most trending style. The style is unique from the traditional long gowns. These gowns come in beautifully embellished neckline or a waistline with a flowy skirt. The style will definitely get you many compliments.
While choosing these styles, make sure you select the right color. Choosing the right color which complements your skin color is essential to get the perfect look. Don't forget the accessories and the footwear. Wearing the right accessory and the footwear matching to your attire will accentuate your look. The accessories include not only the jewelry but also the clutch or slings. So, choose wisely. Apart from these things, make sure you choose a subtle makeup and the right hairstyle, as they will play a major role in transforming your whole look.
You can easily shop for bridal dresses online at your convenience. Different brands are selling wedding dresses at various sites on the Internet. Make sure you choose a site which offers easy returns and exchange policy.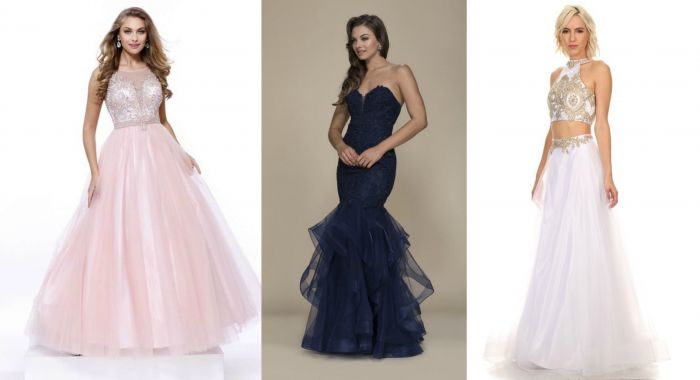 Couture Candy